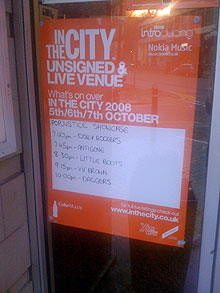 Let's just get this one simple fact out of the way right at the start: last night's Popjustice In The City gig was amazing.
Dolly Rockers: amazing.
Antigone: amazing.
Little Boots: amazing.
VV Brown: amazing.
Daggers: amazing.
Red Blooded Women DJ: amazing.
It was a lot of fun and it was great to get out of London for a change — thanks to everyone who came along (including the fella in the con­tro­ver­sial OLD LOGO Popjustice t‑shirt) and everyone who performed.
We did some posters for the event. A man took a photo of one of them on his mobile phone, then MMS-ed it to…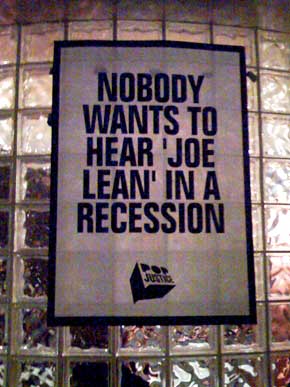 …Joe Lean. Amazing.