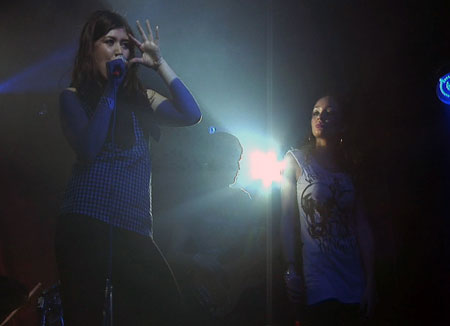 Say hello to Frankee Connolly and Britt Love. They're a new duo called Mini Viva and you will be hearing a lot about them over the coming months, partly because they're one of a range of new acts being launched by the Xenomania team during 2009 and partly because they're quite brilliant in their own right and would be worth writing about even if Bono was beehind the whole thing**.
Over the last few months they've been playing some low-key, not-exactly-secret-but-not-exactly-pub­li­cised gigs, and they released 'I Left My Heart In Tokyo' as 12" and download at the end of last year, except it just featured the Fred Falke mixes.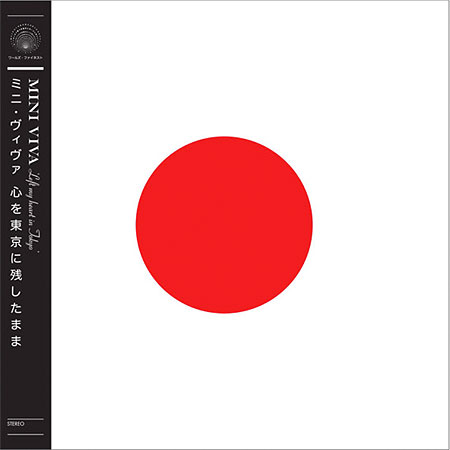 A record sleeve, yesterday
In the last couple of weeks they've added an incred­ible Treasure Fingers mix of '…Tokyo' — which reveals a bit more of the song — to their MySpace; today demo snippets of two other songs have been chucked up, too, along with some new pho­to­graphs. The plan here, viewers, seems to involve unveiling more and more and more of the band over a fairly lengthy period of time, until they're magically at Number One and selling out the O2 etc before anyone goes "HANG ON A MINUTE this is a pop thing after all".
Anyway this is just a bit of a heads up and we'll do a proper intro­duc­tion in due course. In the meantime the duo are playing at a semi-secret party tonight in London along with some of Xenomania's other up-and-coming acts, one of whom we shouted at in the street while drunk in Camden last week. :(
Main points, in summary:

1. New pop duo
2. Will be gradually unfolding and blos­som­ing LIKE A BEAUTIFUL FLOWER over the coming months so keep your eye on them
3. 'Et voila'
Also they are 3 x amazing. See below.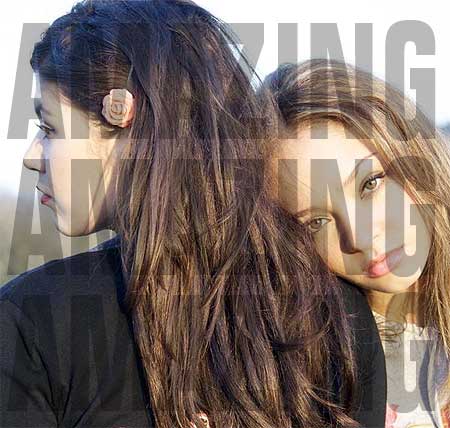 The End.
* Does two people count as a group? Let's say yes for the purposes of this article
** Bono = worst thing ever, in case you're wondering