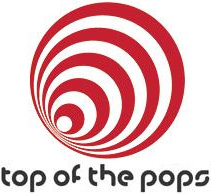 5pm:
Top Of The Pops has been cancelled.
This is partly a good thing because it is currently shit and none of the people you'll read a‑blubbin' in tomorrow's press have actually watched it once in the last four years.
But it is mostly a bad thing because — unlike Smash Hits — it could have been turned around. It wouldn't have been easy, but it was possible.
To make matters worse this probably means they'll also be getting rid of the TOTP website, which is brilliant.
Link to BBC News :(
Wikipedia has already been updated :( :(
Click here to watch TOTP appear­ances on YouTube :( :( :(