[youtube]DLv1FbrllzU[/youtube] THOUGHTS:

» We're clearly in rave­bal­lad territory here.

» "I miss missing you sometimes" is a really good pop lyric.

» The rest of the lyrics aren't very good and no amount of water splashing and/or shots of Frankie winsomely strolling around with Important Thoughts On Her Mind will convince us otherwise.

» The dance routine is clunky and tiring to look at and as such seems at odds with any supposed 'elegance' in the tune itself.

» As the first release from the third Saturdays album this is a fairly brave comeback single (except they haven't actually been anywhere — let's call this sort of thing an 'unback single' in future) given that if it was track nine on an album, was never released as a single and was never in fact even performed on tour you would not be very surprised.

» Perhaps it all makes a lot more sense when there's another three minutes of it. Perhaps this is one of those songs that simply doesn't work as a 30 second clip. Perhaps it is highly amazing if you know what is going on either side of it. Perhaps it will be The Sound Of The Summer.

» Perhaps it makes even LESS sense when there's another three minutes of it. Perhaps it's simply not very good. Perhaps this is the beginning of the end — or a con­tinu­ation of the end — of The Saturdays.

» It's out in August so between now and then we'll all have made up our minds. It's somehow com­fort­ing to know that while we might presently feel confused, dis­or­i­ent­ated and shaken by this new pop song, in a couple of months it will be as much a part of everyday life as birdsong, doorbells, carrots and concrete.

» The artwork is AMAZING.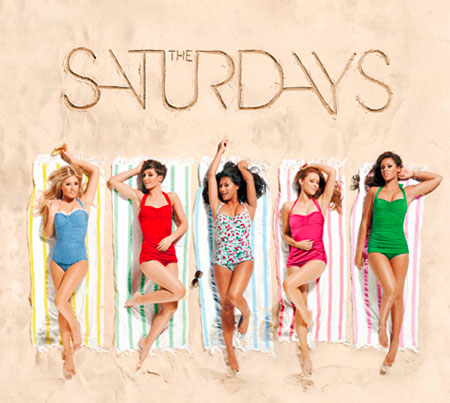 » And there you have it.