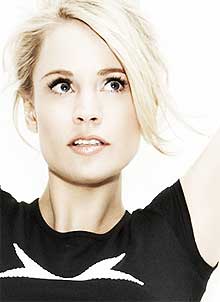 God only knows why this is coming out but coming out it certainly is as the limited, buzz-building sort of release that 'I Know Your Girlfriend Hates Me' should have been…
We are of course talking about Annie's Richard X-produced Stacey Q cover, which we think will be/is available to download from various blogs and websites from now until the end of the internet.
30 seconds so you can see whether it's worth going for a Google for the full track:
[audio:annie2hearts.mp3]
No official news on when the album's coming out, but we are sure it will make itself available at some point.
UPDATE: Download the track in full here (ZShare link).