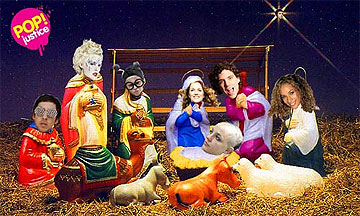 So here it is. In these modern times of secret Santas, Dr Who Christmas specials, online shopping and crass con­sumer­ism, it is sometimes easy to forget that Christmas is really only a cel­eb­ra­tion of one thing: the fact that Tim Burgess used to scrub up quite well.
httpv://www.youtube.com/watch?v=qkdQvA-Jazo

Happy Christmas etc.