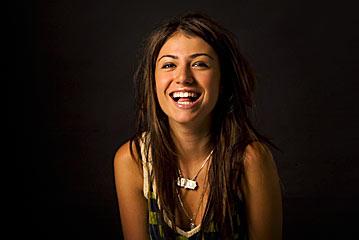 Until recently, the average chart run of a pop single was this.
3 — 18 — 74
So it has been 'a joy to behold' as Gabriella Cilmi's 'Sweet About Me' has spent the last 14 weeks — this is an entire SEASON — climbing the charts from Number 68 (at which point everyone was probably running around panicking about the whole thing being a total disaster) into the Top 20 and, according to this week's midweeks, the single will finally find itself in the Top 10 this weekend (at which point everyone will probably run around cheering about the fact that the Number 68 new entry was all part of the plan).
Here's what 'Sweet About Me' has been up to since the invention of the wheel.
68–50-38–42-42–45-34–27-20–23-19–18-14–7

Time for a graph to find out when the single will actually get to Number One so we know whether this mys­ter­i­ous date will be within our lifetimes.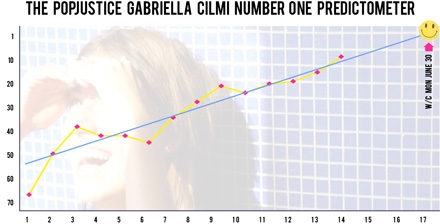 There you go. Put it in your diaries.