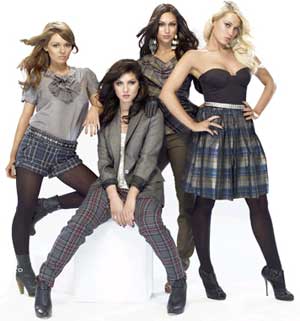 We got a MySpace friend request yesterday from Hope, the girlgroup from last year's X Factor. We thought they were already MySpace friends with Popjustice, actually, but appar­ently not.
We have to say, they have a very pro­fes­sional MySpace. Loads of updates on what the girls are up to, a biography, a pretty good logo, links off to Bebo and Facebook, indi­vidual profiles, plenty of photos and even video 'content' including Christmas messages.
Seems like something's missing, but it's hard to put your finger on what. Let's have a look at their official site over at http://www.officialhope.com to see if it can shed any light. There's loads of stuff on the site.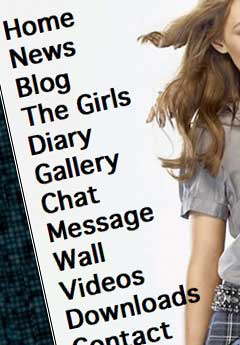 You can catch up on all the latest news, read the girls' blogs, see what they're doing in the coming weeks, and look at more pictures. You can chat with other fans or leave messages for the band, or watch some of the band's video messages. You can even download Hope desktop wall­pa­pers for your PC or Mac.
And yet, there's something missing.
THERE'S NO FUCKING MUSIC.
None. No music anywhere. Now we're all for bands exploring the whole 360° world of new revenue streams we're quite aware that in 2008 no pop group can really expect to be only about 'the music'. It's important that they can sell them­selves as a lifestyle and a brand, and music is just one part of all that. We under­stand that. But surely things haven't moved on so much that we can't expect some music, somewhere along the line? Hope aren't alone in this sort of thing — the web's littered with pop groups who've got everything except music. It's all very odd.
Our advice: do some music.