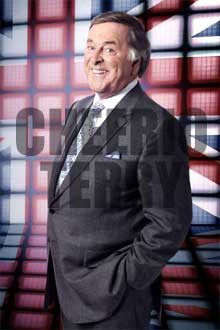 2008 was Terry Wogan's last Eurovision: next year Graham Norton will take over.
Here's the defin­it­ive list of who could have been better:
1. Harry Hill
2. Harry Hill
3. Harry Hill
4. Harry Hill
5. Harry Hill
Yes we realise Harry's on ITV and yes we realise the BBC have to find something for Graham Norton to do but replacing Wogan with Norton hardly fixes the problem of main­stream attitudes toward the pop Olympics. What Harry Hill does so well on TV Burp and You've Been Framed!, currently weekend TV's 'golden hour', involves com­ment­at­ing on stuff in an enter­tain­ing and funny but intel­li­gent and per­cept­ive way.
Failing that Paddy O'Connell would have been the obvious choice — he's bright and funny, he's paid his dues and he knows his stuff.
:(