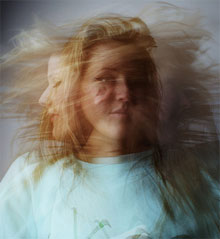 Everybody is talking about Ellie Goulding.
It's all "signed to Polydor" this, "if you think what you've heard so far is good wait until you hear the new stuff" that, "writing songs for Diana Vickers and doing stuff with other good people like Starsmith and having Hype Machine Number Ones" the other.
Yes well done Ellie Goulding you've got some good songs, good luck with that. BUT WHAT ABOUT THE HOUSEWORK?
When investing time, money and emotion in the support of a new songstrel one major factor for the busy modern pop fan to consider is what sort of vacuum cleaner the singer would choose to buy, given the oppor­tun­ity. In any lifetime, how many vacuum cleaners does one ever get to purchase? Three, perhaps? Four?
So when we heard on Twitter that Ellie was intending to buy a vacuum cleaner and a bin, we asked for pictures.
The results follow.
Don't forget, readers, these pho­to­graphs of a singer who isn't very famous yet posing with a vacuum cleaner are A POPJUSTICE EXCLUSIVE.
1. Ellie with her new, shrink­wrapped Russell Hobbs vacuum cleaner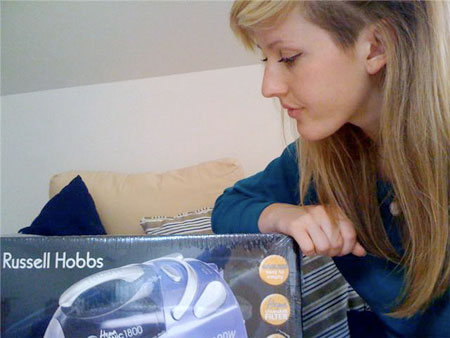 Where do you think those cushions are from — Homebase maybe?
2. Ellie offers a meek 'thumbs up' re her new Russell Hobbs vacuum cleaner. She's pleased with her purchase but perhaps not yet confident that she has made the right choice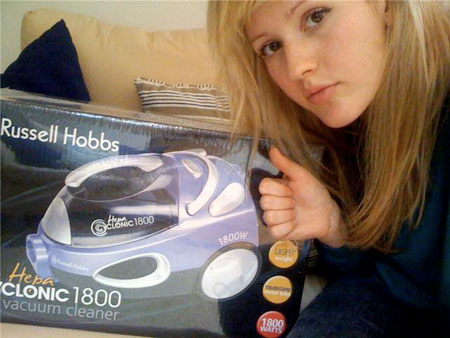 1800 watts — despite its size this cleaner packs a punch.
3. The box's contents are laid out, autopsy-style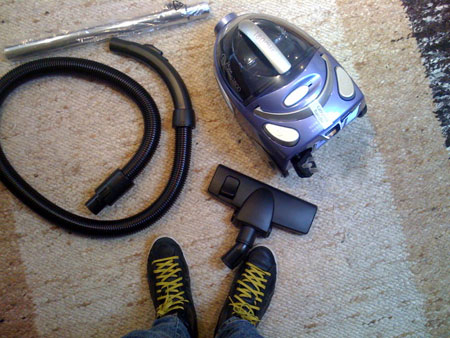 A dis­ap­point­ing lack of attach­ments, but nice shoelaces. Swings and round­abouts. Ikea rug?
4. The fully assembled vacuum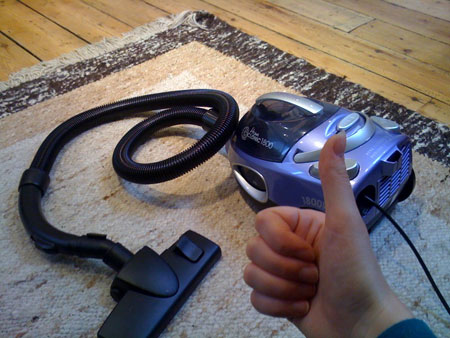 And not a moment too soon, that rug's a disgrace.
So there you have it readers — a glimpse inside Ellie Goulding's world.
If you are, or know, a future pop superstar willing to pose with a vacuum cleaner, please feel free to get in touch at the normal address. We are also inter­ested in hearing from singers thinking of pur­chas­ing dustpans and brushes. NO BROOMS.