So this is the plan next year's Eurovision: the BBC are taking the UK entry seriously, even if nobody else will. 2009's United Kingdom Eurovision entry will be picked at the end of a lengthy tele­visual talent search — good Lord, people have only been sug­gest­ing this as an idea for about 8 years — led by Sir Andrew Lord Webber.
Sir Andrew Lord Webber will also be writing the song. Let's just pause for one moment to consider the genius of Sir Lord Andrew Lord Webber.
httpv://www.youtube.com/watch?v=kc0JNt25GBM

(We were in the Top Of The Pops studio audience for that — it was shit.)
The whole Eurovision shebang will stand in for the BBC's annual West End talent search so hopefully we will get a Eurovision entrant as amazing as 'Lee Mead' and with months to go we can already hear the judges' shrieks of "SO CAMP! SO EUROVISION!", but it should all make for reas­on­ably enter­tain­ing viewing. Also, credit where it's due, the DEEP EMOTIONAL STATEMENT of 'Your Country Needs You' is a good trick for a recruit­ment drive. Certainly worth a nice hamper or a bunch of flowers for whoever thought of it.
It would be good if the whole campaign was based on wartime stuff.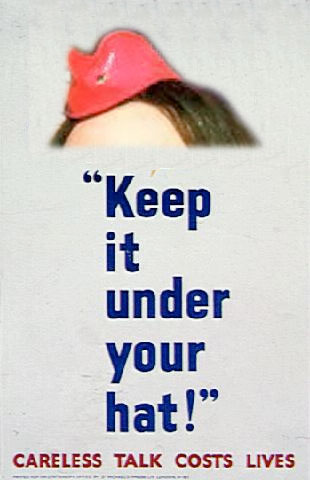 Oh yes.
If you're prepared to have the living shit ripped out of you by judges on a national and then inter­na­tional scale, the applic­a­tion forms and more details are on the Eurovision site at www.bbc.co.uk/eurovision .