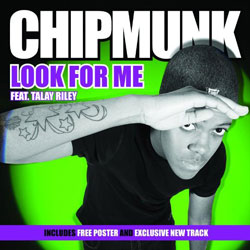 Dec 28: Chipmunk — 'Look For Me'
This is a song all about being there for someone in their darkest hour ("look for me if you can't find the way" etc etc) eg if they can't sing but need someone to execute the big pop hook on what would otherwise be a fairly ped­es­trian turn-of-the-decade UK rap tune. There is some excru­ci­at­ingly bad acting in the 'football scenes' of this song's video.
Jan 4: Delphic — 'Doubt'
Delphic make some very listen­able and exciting sounds and this single contains some of them. Hopefully one day once all this first album business is out of the way someone will put the band in with a songwriter.
January 11: Jay‑Z feat Mr Hudson — 'Young Forever'
Here Jay‑Z calls on the voice of Mr Hudson. And what a voice: whatever he does with it this is a voice that sounds precisely like a tramp being sick in a shoe recycling bin. It's odd, isn't it — you look at Mr Hudson's album sales and you think, 'well, people clearly want to listen to this voice. About eighty people, granted, but they're real people with real feelings'. And then you think, 'well, perhaps they're only people in the same way that pae­do­philes and racists are people — people who don't really live their lives within the same moral and cultural bound­ar­ies as the rest of us', and Mr Hudson's peculiar appeal begins to make sense. But this is only the beginning of the sense-making. There is a long way still to go before you'd be able to con­fid­ently stand up in front of a room full of people and explain why it is you think Mr Hudson's voice could be con­sidered in any way pleasant to a normal person with fully func­tion­ing ears. Still, it's s start.
January 18: Girls Can't Catch — 'Echo'
Eagerly-awaited might be stretch­ing things a bit but 'Echo' is a great tune that might have been given a better chance on the Saturdays album but still shines here — the "every time that you turn your back to me in bed" bit being par­tic­u­larly mighty. We like the video as well. It features the band tinted blue…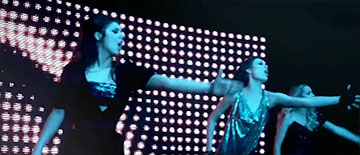 …singing on a cliff top.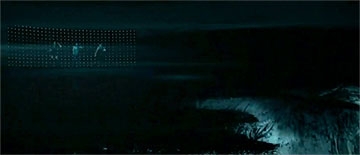 In fact we would have featured the video on the front page before now but we couldn't think of a headline to accompany a video featuring blue birds over the white cliffs of Dover so we left it.

January 25: N‑Dubz feat Mr Hudson — 'Playing With Fire'
Here he is again, still puking away into a discarded Nike. Plus — added N‑Dubz! We know some writers are scared to say this in case they look 'out of touch' or 'not down with the kids' but N‑Dubz really are quan­ti­fi­ably shit. Add Mr Hudson to the equation and you have shit squared. Literally, an explosion of shit. The bit at the one minute mark in the video is incred­ible, by the way — it's like 'You're The One That I Want' from Grease except with John Travolta replaced by a three-headed, one-third-embar­rassed Twatosaurus.

February 1: Erik Hassle — 'Hurtful'
Erik Hassle sent us a Christmas card and therefore wins yet another mention of his is-this-still-not-out-yet single 'Hurtful' which is still precisely as brilliant as it was 100 years ago, ie very.

February 8: Fe-Nix — 'Swagga'
This is actually quite good, if unlikely to change the world.
httpv://www.youtube.com/watch?v=lYtBAr1SfyY

But imagine if this single DID change the world. What if 'Swagga' became an inter­na­tional anthem, beamed into space for the listening pleasure of other civil­isa­tions. Imagine if it became a global law that every man, woman and child did a little dance with some office chairs. Don't look the other way — it could happen and this is your warning. Have you seen 'The Day After Tomorrow'? Well we are Dennis Quaid and you are the zoo keepers who go "THE WOLVES HAVE ESCAPED" and then probably get killed by wolves and/or a tidal wave. That is what this is like. Except with a British girlgroup that isn't Girls Aloud.
February 15: Stereophonics' — 'Could You Be The One'
Tragically, readers, this sonic delight (NB: we haven't listened to it) is out the day after Valentine's Day. What are the band thinking? Surely they know that a Stereophonics single — or even a 'gifted' MP3 purchase from the iTunes store — would have made an ideal Valentine's Day gift for huge swathes of the pop­u­la­tion? YOU'RE LOSING YOUR TOUCH KELLY.