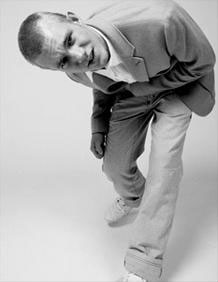 1. Ed Drewett
We had Ed in the last PJ Almighty but he wasn't at Number One even though he sort of deserved to be, so here he is 'atop' the Almighty today. One of the things we've quite enjoyed watching over the last week or so is Ed linking to YouTube clips of his new single 'Champagne Lemonade', only for his label to then have them taken down. Such is the life of the modern popstar. (We'll try to embed the most recent YouTube clip at the bottom of this post but it might have dis­ap­peared by the time you read this.)
More Ed Drewett

2. Hurts
On one hand their place in this Almighty is nothing to do with the box that arrived last week. On the other hand their place in this Almighty is everything to do with the box that arrived last week, in much the same way as it is possible to enjoy their album as much for its attention to detail as for its sweeping command of the pop lexicon.
More Hurts

3. Robots With Rayguns
We have been enjoying the music of Robots With Rayguns for a little while now. They (he) make(s) and remix(es) tunes that sound like this…

…and this…

…and this.

Amazingly, loads of it (including a full length album of their original stuff) is available on their Soundcloud for free download.
More Robots With Rayguns (this is the Soundcloud we just told you about)

4. Alexandra Burke
Recently we heard Dead Or Alive's 'You Spin Me Round (Like A Record)' soundtrack­ing the new TV ad for a breakfast cereal and were forced to consider the irony of Alexandra Burke recording a 2010s pop single that sounded like an 80s Coco-Pops ad jingle, only for a 2010 Coco-Pops TV ad to opt for the soundtrack of… Something from the 1980s.
More Alexandra Burke

5. Katy Perry
Her album is around 50% abso­lutely brilliant.
More Katy Perry

666. 'Travie McCoy'
Still respons­ible for one of the worst singles of 2010.
More 'Travie McCoy'

This is (or isn't) the 'Champagne Lemonade' video we mentioned in the Ed Drewett bit.

[youtube]hTIyGh068dk[/youtube] A good song.