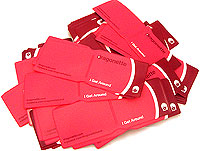 Right, everyone calm down: we have ONE HUNDRED Dragonette Oyster Card holders to give away.
We want to get these out of the office today because they're making a mess of the place, so if you want one, do this:
1. Send an email to [email protected]

2. Put Round Round Get Around I Get Around in the subject line.

3. Put ONLY your name and address in the message body.

4. UK only.

It is a bit of a lottery, much like life. Competition now closed.
Oh, and if you're one of the Daily Mail readers com­plain­ing about the band being too sexy, wearing too few clothes, talking about cocks too much et cetera…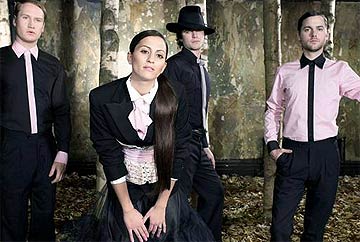 HAPPY NOW??? SEE WHAT YOU'VE DONE?!?!