We went to the Capital FM Summertime Ball on Sunday. It was pretty brilliant (we got pretty drunk). Here is a photo which looks as if it's not very good but if you look a little closer is actually amazing.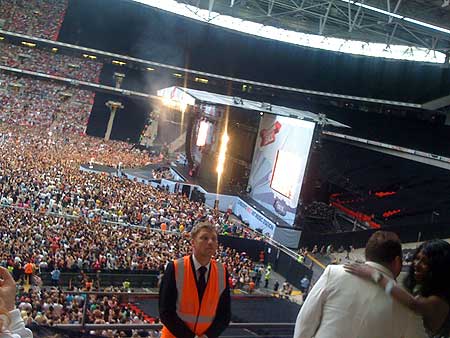 Actwise Dizzee Rascal, Tinie Tempah and Alexandra Burke were our highlights.

In related news Capital have, rather shrewdly, got DJ Earworm to whack together one of his megamix things based on the acts who performed. We love the sudden appear­ance of Scouting For Girls — the band are just as incon­gru­ous and com­pletely awful in the context of this mix as they were on Sunday afternoon.

[youtube]VexpDPwAQ2g[/youtube] Very good.