FA LA LA LA LA.
LA LA.
LA.
La.
A few weeks ago, in order to help promote Will Young's chart­bust­ing greatest hits record, we got sent some Will Young Christmas dec­or­a­tions in the post.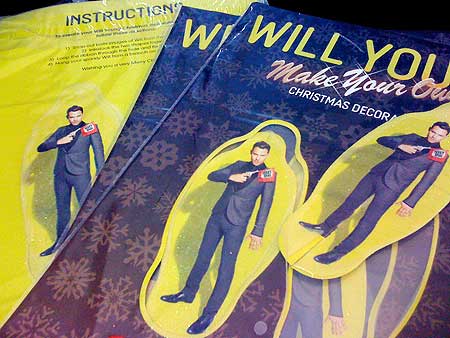 The idea is that you put them in your Christmas tree.
Let's see how they look.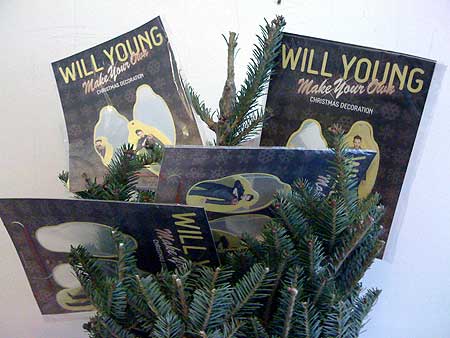 Disappointing.