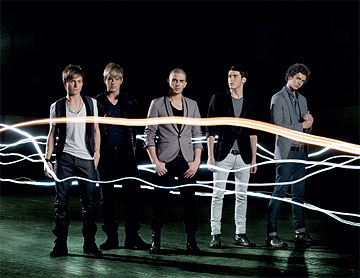 Avenue
, the mixed message of not indulging in cheesy dance routines but somehow squaring this with a month-long residency at Thorpe Park.
, a band without a debut single , des­per­ately attempt­ing to escape the fact that it is not 2001.
'The Promise'
A male Girls Aloud. Would a male Girls Aloud — even just boys singing over Girls Aloud tracks work? Well, yes. Over the last week or so a YouTube kid called has been uploading pitched-down Girls Aloud tracks — the end result being Girls Aloud songs with 'male' vocals.
httpv://www.youtube.com/watch?v=Km3qRk2NC5M

It's xxx that a shitty YouTube-quality of a xxx some kid knocked up in Audacity is more listen­able thatn
What have we learned:
1. It is not 2001.
2.
It hurts us a bit to do this because the xxx, xxx and xxx. But: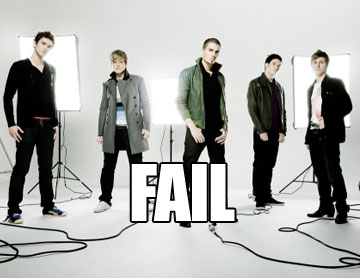 :(