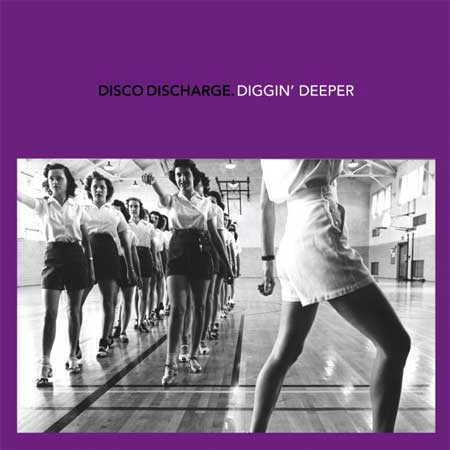 Disco Discharge is currently our favourite com­pil­a­tion series (apart from Now That's What I Call Music, 'obv') and we mentioned a couple of weeks ago that another four double albums are on their way in June. The new col­lec­tions are a great addition to the existing four — some promos arrived in time for the long Easter weekend and pretty much soundtracked our four-day bank holiday
But what's better than a load of disco tunes? A LOAD OF DISCO TUNES IN A MEGAMIX. Well, Miss Cheesecake (PROBABLY NOT HER REAL NAME) from the Disco Discharge camp has put together a megamix which we can now offer to you for either a listen or a download.
(You can download the megamix direct from Soundcloud or, once that's reached its limit, from this Mediafire link.)
Tracklist:
Hypnosis — Droid
Alisha – Baby Talk
Dilemma – In Spirit
Hot Cold – I Can Hear Your Voice
Taffy – I Love My Radio
Fantasy – He's Number One
Sylvia Love – Instant Dub
You can get more info about Disco Discharge series at their Facebook page.