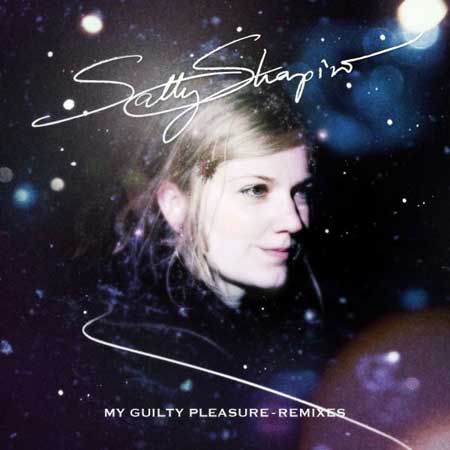 The lovely (we've never met her, she might be horrible) Sally Shapiro has a 'My Guilty Pleasure' remix album coming out on April 16 — it features a handful of mixes we already 'know and love' plus five new ones and a pre­vi­ously unre­leased extended mix of the Junior Boys 'Jackie Jackie' mix. It's really good.
This is the tracklisting.
1. 'Save Your Love' (Lovelock Remix)
2. 'Looking At The Stars' (FM Attack Remix)
3. 'Love In July' (CFCF Remix)
4. 'Miracle' (Bogdan Irkük Remix)
5. 'My Fantasy' (Bottin Remix)
6. 'Jackie Jackie' (Junior Boys Vocal Remix)
7. 'Love In July' (Bostro Pesopeo Remix)
8. 'Swimming Through The Blue Lagoon' (Boat Club Remix)
9. 'Let It Show' (Low Motion Disco Remix)
Sally's song­writer and producer Johan Agebjörn has put together a megamix of some of the mixes, and very listen­able it is too as you can now judge for yourselves.
You can download the megamix using the little downloady button in the player but we don't have a premium Soundcloud account so it's limited to the first 100 downloads, and after that you'll have to find it somewhere else eg on whichever blogs it's featured on.