CHECK ONE: 2001
Sugababes celebrate sitting next to some black and white checked tiling by writing their name in a mountain of cocaine. Cheer up, girls, it's supposed to be fun!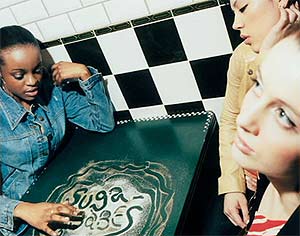 CHECK TWO: 2003
Girls Aloud trounce Sugababes by finding an entire ROOM made of checked tiles. Surely the Sugababes cannot answer back to this tile triumph.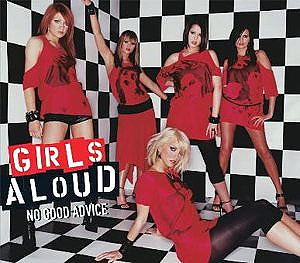 CHECK THREE: 2006
Kaboom! Sugababes strike back — not only have they somehow gained access to Girls Aloud's secret room, but they also look quite happy about it.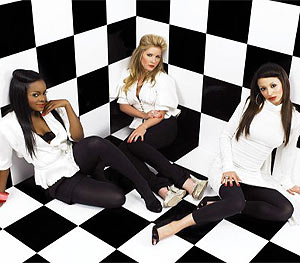 CHECK THREE: ???
Come on, Girls Aloud. The ball is in your court.