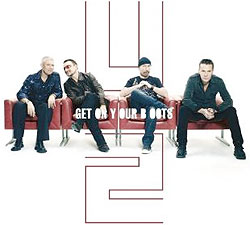 …why the U2 single is not a hit record?
Why, after going in at 12, it is now at Number 20?
Yes we know they are an albums act etc etc but it is still a bit odd, isn't it?
Don't you think?
How could a U2 comeback single not go Top 5? It's U2!
This isn't a Popjustice "LOL look at the rock band doing badly pop = amazing" thing. We're genuinely inter­ested. What happened?
If you can shed any light, [email protected] is the address to use. Thanks!