We are giving away some tickets to a thing that's happening near you next friday (July 15). It is called Future Hits Live.

That is its logo. It's basically a live pop showcase spinoff concert thing from The Hits Radio and some of the lineup is quite good, too.
H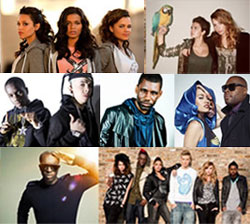 ere's who's there.
» Soundgirl.
» Six D
» Oh My!
» Tinchy & Dappy
» Wretch 32
» Her Majesty & The Wolves
» Talay Riley
Yes it tails off a bit near the end but the ones at the top are good, right? RIGHT.
We've got 25 (TWENTY FIVE) pairs of tickets to give away.
Click here to enter this com­pet­i­tion. Competition closes 9am on Monday.
There's more info on Future Hits Live here, and if you don't win ticktes you can pay for some with money here.