As you can see here, Britney has made her best video in probably ten years. (This claim will sink or swim based on how great you think the 'Womanizer' video was.)

[youtube]T‑sxSd1uwoU[/youtube]

We love the swearing because popstars swearing is always good when they're popstars who shouldn't swear, we love the 'Thriller' reference, we love THIS…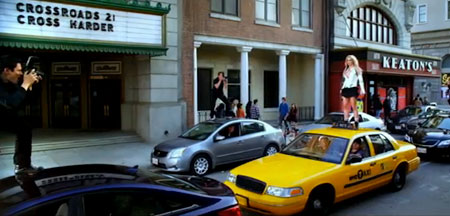 …and even the VW product placement is good.
Sadly there is a problem. As you know, we were saddened that the 'Hold It Against Me' video did not feature any dogs.
Well there are dogs in the 'I Wanna Go' video. Three, in fact.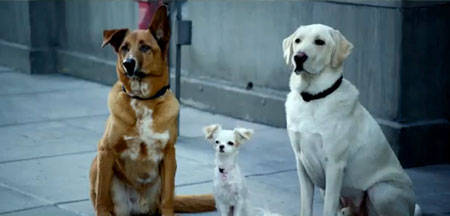 That's obviously too many dogs. In fact we don't think this video should have had any dogs in it at all.
Do you know what, readers? When people centuries from now look back at the 'Femme Fatale' campaign they will say the dog integ­ra­tion aspect was a fucking disaster, and they'll be right.