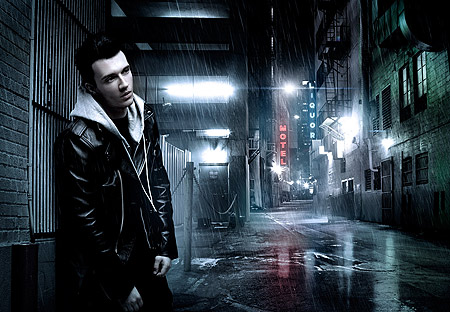 They may be the home of LMFAO but we are generally big fans of the way US 'altern­at­ive pop' label Cherrytree Records do things, so it's quite exciting that they are bringing a sort of roadshow event to the UK for a date in London on June 13.
The evening will include per­form­ances by the following artistes:
» The almost always amazing Frankmusik
» The very fre­quently amazing Natalia Kills
» The from-what-we've-seen quite amazing Colette Carr
» The known-to-have-been amazing Far East Movement
» And LMFAO.
It's at Hoxton Bar & Kitchen so it's a pretty small event. They offered us five pairs of tickets to give to you. We asked for ten pairs. They said how about eight pairs. So eight pairs it is. If you're like to win one of the pairs, just drop us a line at [email protected] and tell us who you will take as your guest and what they are likely to say about Frankmusik's per­form­ance. Then we'll pick eight winners and let them know they've won. That is how a com­pet­i­tion works.
This com­pet­i­tion closes at 6pm UK time today, so if you haven't heard from us by then we suggest you buy some tickets.
Some PR blurb about Cherrytree in case you haven't noticed them before: "Founded in 2005 by song­writer, producer and label executive Martin Kierszenbaum, Cherrytree Records has had a huge impact on modern pop, launching the 15 million album selling Lady GaGa in 2009 as well as guiding the flour­ish­ing U.S. careers of Robyn, La Roux, Feist, Ellie Goulding as well as worldwide successes of LMFAO and Far East Movement. In the process, Cherrytree Records and www.CherrytreeRecords.com have become a source for pop altern­at­ive music and catalysts for artist col­lab­or­a­tion and innov­a­tion." Translation: "Not bad."