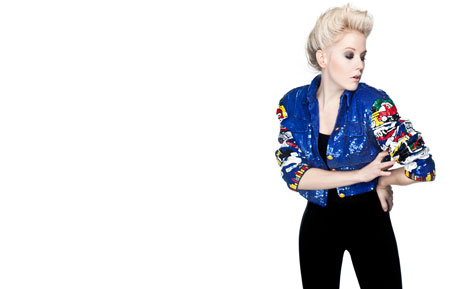 A new Swedish pop thing called Vanbot added Popjustice on Twitter recently. We invest­ig­ated. They turned out to be immense.
Their single, 'Make Me Break Me', is extremely great, and it seems to be a free Soundcloud download too. HURRAH.
(If it's not free when you read this you can buy it on iTunes — it seems to have been out since February.)
Vanbot's debut album's out in a couple of weeks.
According to Vanbot's website, "Vanbot are the songs that loves the syn­thes­izer, lives for the nerv and longs to dance. Plenty of ideas recorded on the cell while biking fast through Stockholm, some finalized in the tiny room with the oversized worldmap where dreams can fly. Vanbot is the unavoid­able expres­sion of music simply needs to come out. The music is written by Ester Ideskog and produced together with Sebastian Forslund."
So it's basically Robyn meets La Roux, ie TOTALLY BRILLIANT.
Their email address is on their website. Why not drop them a line to tell them how totally brilliant they are? That is what we have just done.