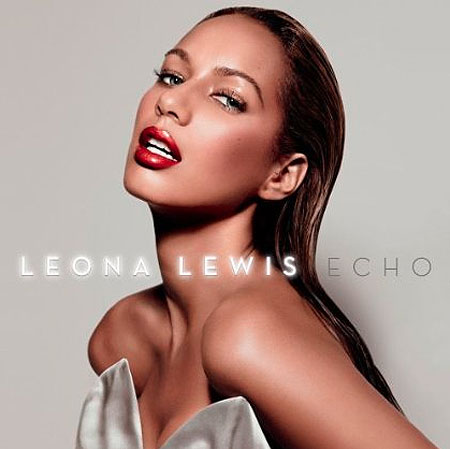 The
new Leona Lewis album 'Echo'

is a rather splendid affair involving the following:
1. Big ballad first single thing 'Happy', as pre­vi­ously reviewed here on Popjustice using words like 'amazing'.
2. A big ballad version of Oasis' 'Stop Crying Your Heart Out' which is ridicu­lous, gets the full 'Run' treatment and is everything you'd expect it to be (X Factor choir at end, etc).
3. Various other songs whose tempos run from 'low-' to 'mid-'.
'Echo' does, however, feature Leona 'letting it all hang out' a bit. 'Naked' is one upbeat tune, for example, but the one track which hits you like a bloke in a bookshop is 'Outta My Head'. It's a 132 beats per minute techno wobbler about clearing off and leaving someone to get on with things: "I keep taking you back but I don't know why I do — you keep breaking me down so I'll find somebody new, alright?". Sounds alright to us, yes.
Here's your exclusive first listen — turn it up loud.
[audio:outheadclip.mp3]
This is not a word we use very often, but: amazing.