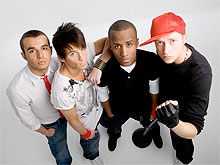 Good news for fans of absolute shit: Billiam's 'My Generation' is set to storm into the UK Top 40 this Sunday.
The latest figures show that the single is due to smash in at Number 31 this week.
The band's last single got to Number 32 so this marks sig­ni­fic­ance progress for the band, and it more than justifies the time and expense involved in sup­port­ing Girls Aloud on their 24-date UK tour. (The going rate charged to support acts on that sort of tour is £1000 a night.)
In case you haven't seen the video yet — and it really is a treat — it's on YouTube.
The absolute best bit is between 2'45" and 3'06" when Jordan from the band finds himself between two ladies in a nightclub…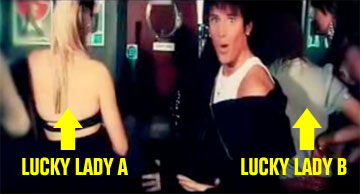 …and explains to the viewer through the gift of pointy hands and lightly camp facial man­oeuvres that he is having trouble choosing between the two. It's funny how life sometimes has a habit of taking these difficult decisions out of your hands, isn't it.
EDIT: Latest latest figures show it's at 24. (!)