It has been some time since we featured choice fan art but browsing Adam Lambert's official site today — as one does — we couldn't help but notice some inter­est­ing attempts to capture the singer's likeness.
This one, sadly, does not look like Adam Lambert.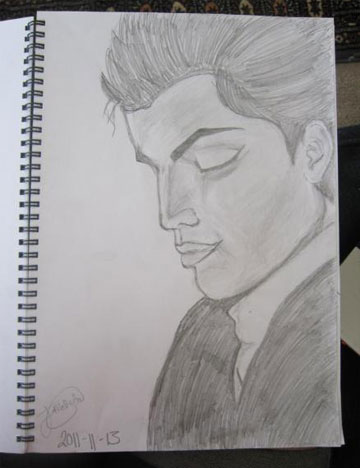 Nor does this one.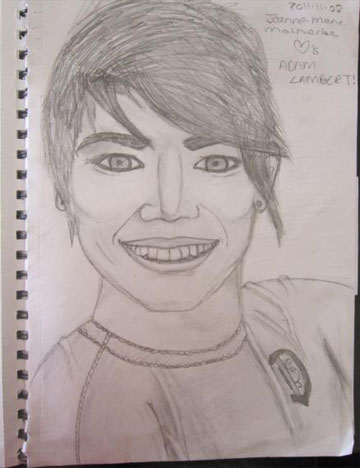 Okay, now we're getting somewhere: here we have Adam as a member of 80s novelty act Black Lace.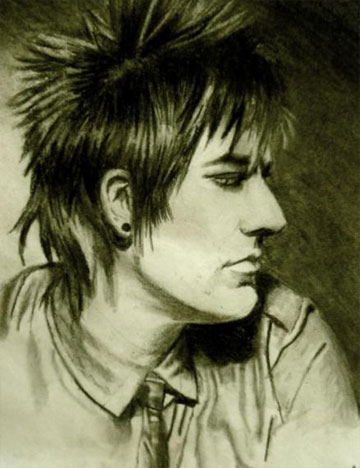 And here he is as a police photofit of A Bad Man.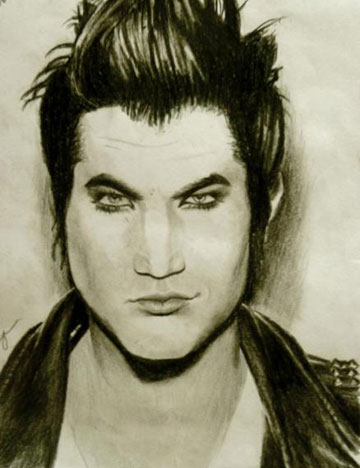 This one, meanwhile, looks less like a declar­a­tion of love and more like a threat.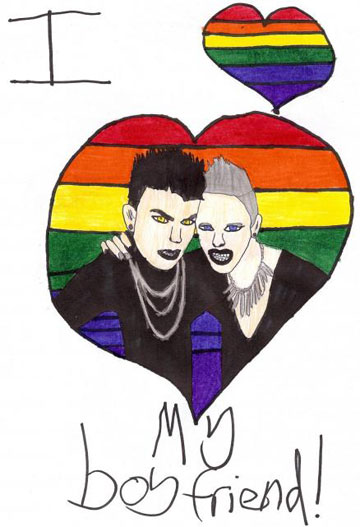 Anyway well done everyone.