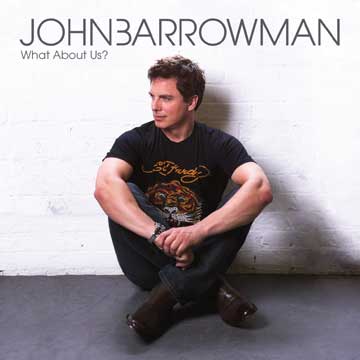 The new John Barrowman single, 'What About Us?', is written by Gary Barlow and is such a bril­liantly epic, totally Take That lighters-aloft ballad that Barlow's happiness at it being pissed away on a John Barrowman album says a lot about how good the actual Take That album is likely to be.
(As well as having had 'What About Us?' on repeat for some time we have also listened to the John Barrowman album a worrying amount over the last month or so — high­lights include 'Both Sides Now', 'You Don't Have To Say You Love Me' and a bumlord-friendly version of Elaine & Barbara's 'I Know Him So Well', all banged through at an alarming rate and with impress­ive disregard for any form of subtlety or vocal restraint.)
The 'What About Us?' video — which is quite modern 'n' revolu­tion­ary in a reas­on­ably unself­con­scious way — features two couples (one of them HOMOSEXUAL) not having much fun with each other.
httpv://www.youtube.com/watch?v=PBe22HYEbe0

Now, we're no rela­tion­ship coun­sel­lors, but we can't help but feel that both couples would sort out all their problems if they all met up, went on a 36-hour drugs binge and ended up shagging each other.
The single's available to buy on November 17. CLASSIC BARLOW.