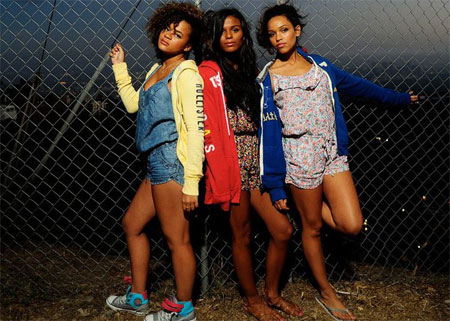 It's all happening (there's not much happening) in the world of Soundgirl.
HAPPENING THING ONE
We now have a pho­to­graph of the band without that rubbish 'on tour with Pixie Lott graphic'. We're not going to lie, readers, the reality of a pho­to­graph without the graphic is not as exciting as we'd been hoping.
HAPPENING THING TWO
We heard three (THREE) more Soundgirl tunes on Friday. They were done in LA and they were amazing. Well one was a bit boring but two were really good — they were basically 'Rated R: The Girlband', except one of them is about 14 or something so it's more like 'Rated PG-13'.