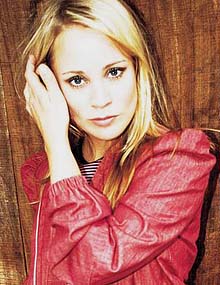 Let's have a little look.


1. Annie is back this year and what we've heard is very exciting. Watch this space etc.


2. As you might have already read, the new Taio Cruz single is one of the year's early moments of amaz­ing­ness and this is not only due to Luciana's guest spot being her finest moment in ages. This was Song Of The Day yesterday but if you missed it here's the clip again.

[audio:comeongirl.mp3]

Still amazing, you will surely agree. The whole album's quite a fair way above average, actually, we'll write some stuff about that in due course.


3. Some people may have been surprised (ie totally horrified, running around in the street screaming, setting fire to bins, looting) that 'Girl Overboard' or 'Black Jacks' were not chosen as the next Girls Aloud single, but 'Can't Speak French' makes perfect sense as the next single.


4. Passed by in a lot of lists of New Year tips, Leon Jean Marie is a very good soul/pop singer song­writer who, as you will have read last week, is a fan of fancy pro­mo­tional packaging. THAT IS NOT A EUPHEMISM.


5. The Freemasons mix of 'Work' is Kelly Rowland's finest solo moment to date, although where she goes from here is anyone's guess.