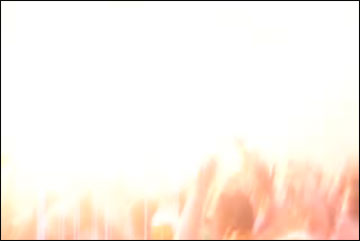 Above is a screen­grab of the most exciting musical moment of 2008.
It comes at 1:34 into a YouTube video featuring Erol Alkan playing the Soulwax mix of MGMT's 'Kids' to a few thousand Belgian fest­ival­go­ers at this Pukkelpop.
The video was recorded by someone calling them­selves Hospitaleyes on what we assume is a quite shit mobile phone. But while you're watching the clip below, ask yourself whether any record label could, with an unlimited budget, com­mis­sion any director past present or future to come up with a better video for this track.

WARNING: DO NOT WATCH THIS CLIP IF YOU ARE TRYING TO STAY OFF THE DRUGS
httpv://www.youtube.com/watch?v=RkEa26fdydQ

MGMT are releasing 'Kids' as a UK single in October.
There are marketing awards waiting for the member of MGMT's team who decides that instead of spending loads of money on a 'Kids' video which com­ple­ments but somehow doesn't quite do justice to the song, they will instead get in touch with Hospitaleyes, grab the original recording of this YouTube clip and then issue it, untouched and in all its ridicu­lous distorted glory, to TV as the official 'Kids' video.