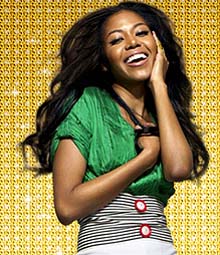 With two under­per­form­ing singles in the UK and an album shelved 'Stateside', it's not been a great year for Amerie.

Still, when in doubt, throw a rave horn over the top of the best song on your album and hope for the best.

Here is the re-jigging of 'Crush', which has been popping on and off of the release schedules for the past few months.

A new version of 'Crush', then, which isn't as good as the original but is still quite listenable:

[audio:crush.mp3]

If we were in a marking mood, we'd give it an appre­ci­at­ive seven and a half out of ten.