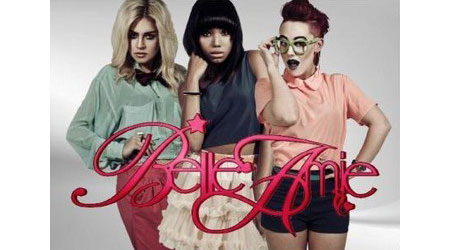 We are a bit late on this but here is a song Belle Amie, that girlband who didn't do very well on The X Factor, have recorded.
It is called 'Girls Up'.
Not very good unfor­tu­nately. Perhaps they have something better up their sleeves. If they do, they should probably get it out there before too many people think 'Girls Up' is the band's best song. If such a tune does exist it will no doubt appear at their SoundCloud page. Fingers crossed, eh?
(We will discuss that logo and THAT styling on another occasion.)