One of the amazing things about pop music being about so much more than the music is that it is, often, quite possible to judge a release, or at least a sig­ni­fic­ant pro­por­tion of a release, by what it looks like or what its artist's name makes it look like it will sound like. Unfortunately sometimes people like singing lady Alex Winston come along and confuse matters.
You might think, for example, that anyone with the name 'Alex Winston' would be respons­ible for some of the most boring sounds known to mankind.
This would not be a concern that you would forget if, for example, you saw artwork like this.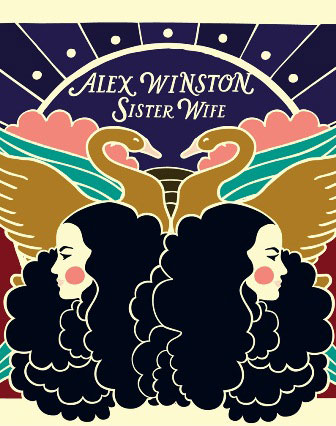 JESUS CHRIST IT'S ALMOST LIKE THEY'RE TRYING TO MAKE HER SEEM LIKE THE WORLD'S FOREMOST PRACTITIONER OF TEDIUM.
But guess what? She sounds like Robyn vs Cyndi Lauper vs The Polyphonic Spree vs 500 Other Recording Artistes You Quite Like. Listen to some songs on her MySpace. They're great.
She is produced by The Knocks you know.
Anyway there is a free download of her tune 'Sister Wife' here if you would like it. (Clue: you would like it.)