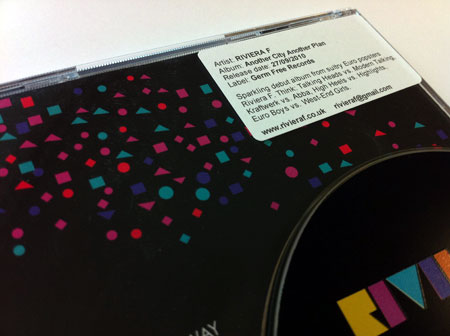 "Sparkling debut album from sultry Euro popsters Riviera F. Think Talking Heads vs Modern Talking, Kraftwerk vs Abba, High Heels vs Highlights, Euro Boys vs West End Girls."
That sounds quite good doesn't it. In fact they make it sound amazing.
Not, perhaps, a 2010-flavoured chart-topping sound, but amazing nonetheless.
Well, as it turns out, the album isn't quite as good as the sticker makes out.
It's alright.
But not brilliant.
Well, quite brilliant.
But basically not brilliant.
Yet listen­able.