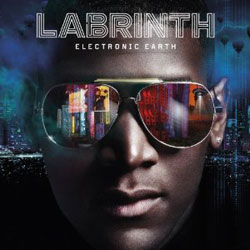 We've been really enjoying the clips from Labrinth's album and some of the bigger pop moments on the album reminded us of something he told us last year about having worked with Swedish song­writ­ing legend Rami.
As a producer and song­writer, Rami's dis­co­graphy is not exactly light on hits. It includes blasts of pure incred­ible­ness like Backstreet Boys' 'Shape Of My Heart', Lutricia McNeal's 'Ain't That Just The Way', *NSYNC's 'It's Gonna Be Me', Nicole Scherzinger's 'Don't Hold Your Breath', Nicki Minaj's 'Starships', One Direction's 'What Makes Your Beautiful', Westlife's 'When You're Looking Like That', and obscure Britney Spears fan favourite '…Baby One More Time'. (He basically knows what he's doing.)
Anyway here is what Labrinth says about his brief time working with Rami. It starts off a bit mean­der­ing then gets good at the end.
"He taught me a lot about song, and song­writ­ing. Having learned from Max Martin, he knows his stuff, and I learned a lot of stuff from him. He saw my talent but he helped me to put that… Well, almost mentor it. It was just two days that I was with him, but I learned not to be scared to repeat certain things in terms of a melody hook. Sometimes you want a song to go on such a journey that by the end of the song nobody else knows what you're talking about. He also taught me to give ideas space. You don't need to put 16 words in one bar. I used to add so many harmonies, so many melodies that it was just a bunch of confusion. Clarity. Clarity is what he taught me as a writer."
Amazing.