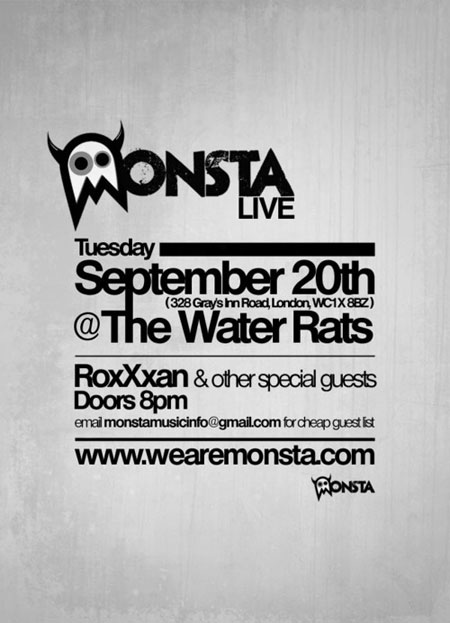 Not content with having one of our favourite band logos of 2011, Popjustice-approved trio Monsta are per­form­ing a musical revue this evening at London's glamorous The Water Rats. Pop funster RoxXxan will also be there, as you may have guessed from the massive flyer we've chucked above this block of text, but what that flyer will not tell you is that there will also be what is known in the dis­cotheque industry as 'a DJ set' from Fabio Lendrum, the get-on-with-it-per­son­i­fied popstar who has been threat­en­ing to save pop for about four years.

So that's…

MONSTA

[youtube]59t6eq9PgI4[/youtube]

ROXXXXAN

[youtube]rO4HFf0vkSg[/youtube]
FABIO LENDRUM

[youtube]OB51CLE4F8w[/youtube]

…tonight in London.