We like it when press releases for songs are enter­tain­ing. Here is a good one for the next Rex The Dog single, 'Bubblicious', (which is today's Song Of The Day).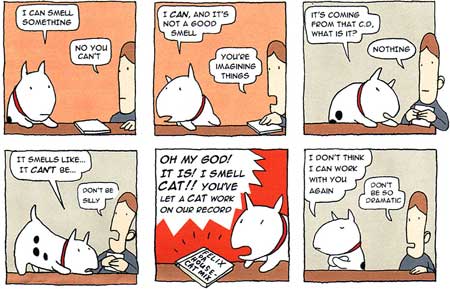 Well it's better than…
TITLE
ARTIST
RELEASE DATE
LABEL
QUOTE FROM NME
MENTION OF HUW STEPHENS
CONTACT DETAILS
…at least.
The single's not out until next year but if you're in London and want something Rex-related a bit sooner, why not pop along to the party he is having at Matter tomorrow night? Details here if you're inter­ested.