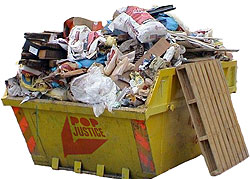 » Will Young's songs are never going to be happy so just get used to it. (Contactmusic)
» In an unpre­ced­en­ted move, pop singer Demi Lovato will release her new album in September and will probably go on a tour to help sell it. (MTV)
» The man who soundtracked everyone's favourite Cadbury's advert, Phil Collins, has said he doesn't like music. (The Daily Telegraph)
» Adele's album is Number One for the 234th week but UK album sales fall to a 13-year low. (Music Week)
» Extras in the new Leona Lewis video must be "com­fort­able being in and around water" and "small tattoos" are welcome. (Daily Mirror) IS SOMEONE FINALLY GOING TO GIVE US A BLOODY MERMAID VIDEO? COME ON LEONA THE WORLD IS WAITING.
» Ke$ha tweeted about The Flaming Lips who then tweeted her directly asking for tickets to her show. (They also included a picture of a naked woman because they know how 'rock' and indeed 'roll' she is.) (Twitter)
» Katy B hates maths. (Evening Standard) In fact you might even say that if there's one thing she can't stand it's algebra.
» JLS' Oritse is allegedly ready to go to the next level in his attempts to woo Nicki Minaj — by sending her a pack of condoms with his face on. (Metro)
» And finally, Diana Vickers has trouble holding onto her popcorn in outdoor cinemas. (The Sun)
THAT WAS some of THE NEWS.