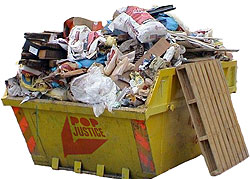 » Lady Gaga has been nominated for five Emmy Awards and will battle it out with Pee-Wee Herman for one of them. (MTV)
» Justin Bieber has 11 million followers on Twitter. (NME)
» And Rihanna is now more popular than Lady Gaga on Facebook (once we've received an update on Britney's Google+ 'circles' we'll be sure to let you know). (Contact Music)
» AWKWARD FAMILY DINNER CONVERSATION ALERT: Beyonce and her dad are still on "amicable" terms despite all this silliness. (Washington Post)
» Elton John has been talking to Music Week about devel­op­ing the career of Oh Land, not rushing new artists and that sort of thing. (Music Week)
» Nadine Coyle has been the victim of a demented stalker. (Twitter)
» Last night, Nicola Roberts put some head­phones on and pressed play on a stereo in front of an assort­ment of people at an event to which we were not invited but that's fine no really. (Daily Mail)
» At 5am UK time Sky Ferreira tweeted that she was on her way to see Harry Potter. (Twitter) And then all she could see was wand wand wand wand wand wand.
» Alexandra Burke and Olly Murs have been given their own Coat of Arms by Warwick Castle (hers features a micro­phone, his a pork pie hat). (Leamington Observer)
» And finally, in news that will send shock­waves through the music world, Katy B once had a pair of water­proof trousers thrown at her on stage. (DailyMirror)
THAT WAS some of THE NEWS.