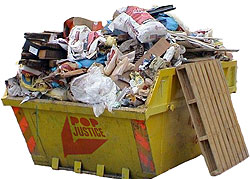 » Swedish DJ and producer Avicii and globe-strad­dling, Syco-propelled pop warbler Leona are set to 'collide' (hahahaha ha ha) in the High Court next week. (The Guardian)
» Lady Gaga's chat with fashion designer Jean Paul Gaultier will be filmed and aired on American TV. (USA Today)
» Excited One Direction fans made Niall sign a giant bag of cheesy Doritos. (OK!)
» Being in Madonna's presence caused Kelly Osbourne's top lip to sweat. (RTE Ten)
» In an incred­ibly long interview, Alexandra Burke claims she's putting the "fun factor back into cycling", says her new Argos jewellery range is "all about bling babes" and that her new single will be on the radio in two weeks' time. (Body Confidential)
» Florrie's having trouble sleeping. (Twitter)
» Scoop neck t‑shirt pioneers The Reason 4 have said they are primed for success because "there's no ego", while con­firm­ing they'd like to be as big as Take That. (Contactmusic) Unfortuntely, of course, The Reason 4 are shit.
» Katy Perry is relieved her Christian pastor parents have "finally let go of the leash" and let her spray whipped cream from her breasts in peace. (NZ City)
» Ke$ha believes she was put on this earth to make people have fun. (Dallas News)
» And finally, there we were assuming Joe Jonas was being lazy for only playing one show on the Britney tour — he's now doing the entire European leg. (People)
THAT WAS some of THE NEWS.