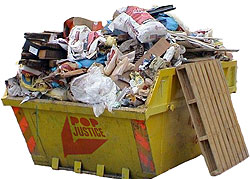 » Keri Hilson is thinking about her next album but won't reveal any details and has also been approached to write for other artists but won't reveal any details. (Billboard). It really is a fas­cin­at­ing read.
» Katy Perry has broken a chart record in America and is close to breaking another one, but it all seems a bit com­plic­ated. (Reuters)
» Having learned nothing from Lady Gaga taking creative control of her videos, Beyonce will direct the promo clip for 'Party' (from the picture, expect bunny ears and Kelly Rowland). (Idolator)
» Speaking of Lady Gaga, appar­ently she was an *NSYNC groupie. (Midlothian Advertiser)
» When Gary Barlow's career was going 'slightly awry' he moved to America and marvelled at the myriad different brands of tooth­paste. (The Sun)
» Pixie Lott, Sugababes, Nicola Roberts and Olly Murs will all be working for Sainsbury's come September. (4‑Traders)
» "Music industry veteran" and leaf bikini risk-taker Sinitta, thought it was "odd" that Simon took Cheryl to America for The X Factor. (The Mirror)
» Will Young got through the "dark moments" during the London marathon by eating jelly babies. (Stylist)
» Kanye West — we think he's got a new album out soon, but can't be sure — joined Nicki Minaj on stage during the Femme Fatale tour in New York. (MTV)
» And finally, Rihanna's having insect problems in Barbados. (Twitter)
THAT WAS some of THE NEWS.