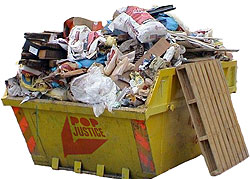 » Jessie J can sense when it's about to rain thanks to her broken ankle. (Contactmusic) We suppose in terms of ankles it is better to have a weather­vane than a varicose vain, aha ahhahahaha ha.
» Maroon 5's Adam Levine thinks 'Move Like Jagger' is a "bold statement". (Billboard)
» Lady Gaga has announced her New Year's Eve plans. (Reuters)
» Here's Rihanna wearing some jeans and standing in front of a car for an ad campaign. (Ace Showbiz)
» 'Nothing In This World' hitmaker Paris Hilton is rumoured to be working with David Guetta on her new album and hopes to become the new "queen of house music." (TMZ) What a pairing they would make: The Queen Of House Music, The King Of Shit. Beautiful.
» Example thinks that with all that time and money spent on Cher Lloyd, someone should have come up with something better than 'Swagger Jagger'. (#5)
» Now that Usher's pulled out, Jennifer Hudson gets to sit next to Kelly Rowland while she picks the four girls to go through to the next round of The X Factor. (The Sun)
» Simon Cowell has predicted that the sadly under­pro­moted One Direction could do pretty well. (The Press Association)
» Earlier this week it was Taylor Swift writing all over her arms, now Sky Ferreira has started scrib­bling on her legs. (Twitter)
» And finally, yes, Leona Lewis is boring, but she's com­pletely fine with that thank you very much. (The Sun)
THAT WAS some of THE NEWS.