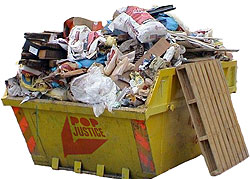 » Here's some news that'll calm everyone down a bit: Guy Chambers says Matt Cardle's forth­com­ing album sounds like "a cross between Coldplay, Travis and Snow Patrol." (The Sun) Jesus wept.
» Justin Timberlake thinks he would have been suc­cess­ful without *NSYNC. We think he's probably right. (All Headline News)
» Katy Perry was joined onstage by Rebecca Black for an excru­ci­at­ing version of 'Friday'. (Capital FM)
» "Musical genius" Talay Riley has sent the same songs to both The Wanted and One Direction because "they're pretty much doing the same thing." (Sugar Scape)
» Sky Ferreira steps back in time. (Twitter)
» Selena Gomez thinks the internet can be "really evil." (Daily Mail)
» Nicki Minaj thinks both she and Lady Gaga are "awkward" and "non-pretty" and that it's "OK to be weird." (Contactmusic)
» Rihanna gets to hold a gun and look slightly bemused in the film Battleship. (Daily Blam)
» And finally, knitted hat con­nois­seur Dappy once spent £8,000 in a tackle shop to feed his carp fishing addiction. (Gear 4 Music) That would explain how his new single has so many hooks, then!
!!!!
Hooks!
!!
THAT WAS some of THE NEWS.