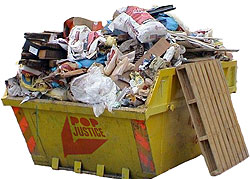 » Unbelievably, Tulisa doesn't have a Tesco Clubcard. (Twitter)
» Following Lady Gaga's lead and dressing up like someone from the opposite sex can boost your career. (International Business Times)
» Despite slipping under the radar in the UK, Adele's crim­in­ally over­looked song 'Someone Like You' is now Number One in America. (Billboard)
» Joe Jonas' forth­com­ing solo album is a mixture of "urban, hip-hop, dance stuff, elec­tronic stuff" (THANKS FOR THAT JOE) and is incred­ibly personal. (Rolling Stone)
» Leona Lewis doesn't like to see people "dancing around a pole". (Contactmusic)
» Enrique Iglesias and Jennifer Lopez have recorded a duet and it's called 'Mouth2Mouth'. (Idolator) The song shares the same producer as Iglesias' tender ballad 'Tonight (I'm Fuckin' You)'.
» A 2009 lawsuit accusing Madonna of being a noisy neighbour will go to trial. (NY Daily News)
» One Direction stayed up past their bedtime the other night. (The Sun)
» Now Nicole Scherzinger is a solo singer she has to make sure she gets noticed by wearing "short suits, jumpsuits and lots of leather" as opposed to the boiler suits she wore as part of the Pussycat Dolls. (V‑Blog)
» And finally, like all of us, Kelly Rowland enjoys singing 'Part Of Your World' from Disney's The Little Mermaid in the shower. (AOL Music)
THAT WAS some of THE NEWS.