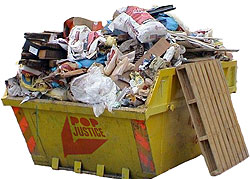 » A Lady Gaga dress and the gun she fires in the 'Born This Way' video are both up for auction if you happen to have some money lying around that wouldn't be better spent somewhere else. (WXYZ)
» Adele has had laser microsur­gery in an attempt to prevent the recurrent vocal chord hem­or­rhage that's prevented her from per­form­ing live. (Billboard)
» Rihanna will headline one of the days at the Wireless Festival in Hyde Park next July. (Press Association)
» Justin Bieber allegedly gave his fans in Belfast the slip by visiting a gay club. (The Sun)
» Pixie Lott wrote over 70 songs for her new album but somehow managed to whittle them down to the ones you can enjoy on the excru­ci­at­ingly titled 'Young, Foolish, Happy'. (BBC News)
» Here's Cher Lloyd singing an acoustic version of 'With Ur Love' on Blue Peter. (YouTube) Authentic.
» Professor Green recently had someone "play didgeri­doo over [his] chakras", which sounds painful. (Metro)
» Katy B very nearly 'did a Jessie J' when she fell off stage and injured her ankle. (The Mirror) Fingers crossed she has more respect for those with no legs now.
» Look Nadine, this kind of talk isn't helping anyone is it. (Contactmusic) Thankfully, none of it's true. (Twitter)
» And finally, in this insight­ful piece of journ­al­ism 'written by' The Wanted (as if Nathan even knows what way up to hold a pen) the band reveal that their current single 'Lightning' "was a bit of a filler", that they're already in talks to re-package their new album and that a duet with an "American female" is on the cards but the song they've been asked to do is "one of the worst songs in the world". (Daily Star) Incredible.
THAT WAS some of THE NEWS.