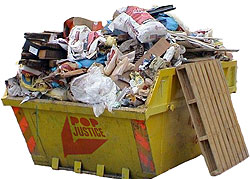 » Britney Spears will finally return to her "second home" of London and the "streets of merry old England" to shoot the video for 'Criminal'. (Contactmusic)
» 'Crooner' Tony Bennett has never met anyone with more talent than Lady Gaga. (MTV) (In case you don't have time to click through to the story we should just say that this statement is based on a quote from Tony Bennett, not Lady Gaga, although she probably shares his views.)
» Adele was too poorly to sing at some other, less sig­ni­fic­ant awards show thing last night. (The Sun)
» Rihanna and Madonna have been immor­tal­ised in pizza. (Entertainmentwise)
» Producer The-Dream has revealed exclus­ively that Beyonce and Jay‑Z are pretty happy about this whole baby situation. (Billboard)
» Gary Barlow and Robbie Williams obviously got a two-for-one deal on v‑neck t‑shirts. (Daily Mail) Oh, and they talk about making The X Factor more credible, etc etc.
» La Roux have sent their love from the studio. (Twitter) JUST GET ON WITH IT.
» Matt Cardle thinks the key to his success is to distance himself from the TV show that made him famous. (Sky News)
» The creative agency working with One Direction have said some reas­on­ably inter­est­ing things about brand pos­i­tion­ing and all that stuff. (The Drum)
» And finally, 2011 Twenty Quid Music Prize winners The Saturdays have all tried to kiss each other while drunk. (Capital FM)
THAT WAS some of THE NEWS.