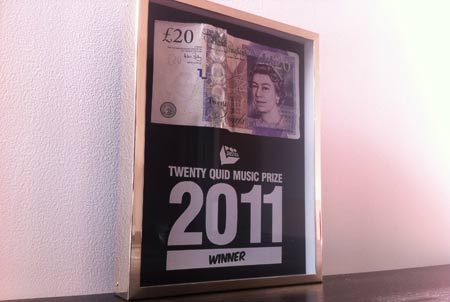 'Higher' by The Saturdays is the year's best British pop single.
We know this to be fact because last night we watched a room full of people shouting at each other for four hours until 'Higher' romped to victory. The glit­ter­ing prize you see above — con­tain­ing twenty quid cash — is on its way to The Saturdays.
Other favour­ites in the room were 'Rolling In The Deep', 'Beat Of My Drum' and 'The Flood'. 'Do It Like A Dude' went out early; 'Somebody To Love Me' and 'Finish Line' probably suffered for their subtlety. People screamed at the sight of a Lady Gaga lunchbox. We watched the Joe McElderry video in silence. Dance routines were pulled off with some panache. There was a lot of booze.
As ever, the prize for Worst British Pop Single was fiercely argued.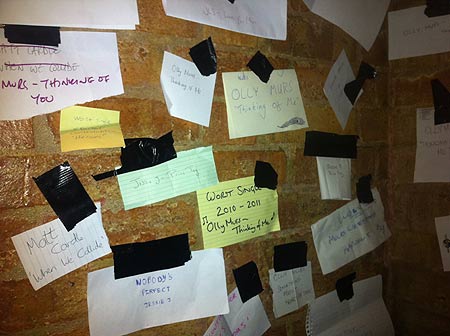 In the end Olly Murs' 'Thinking Of You' scooped the prize. In the interests of popequi­lib­rium we will be sending an invoice for £20 to Olly, but of course the real focus now should be on the positive — the year's best British pop single. WHICH IS THIS.
Thanks to everyone who took the time to come along and judge the prize last night — it was a lot of fun.