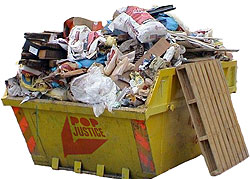 » Dr Luke is no longer suing The Bellamy Brothers after they stopped suing him for allegedly copying their song 'If I Said You Had A Beautiful Body Would You Hold It Against Me?' when writing Britney's 'Hold It Against Me'. (NME) We are glad this has been sorted out.
» Gary Barlow is con­tinu­ing his recent trend of only writing for Simon Cowell-endorsed acts by giving Britain's Got Talent manchild Ronan Parke a song for his new album. (The Sun) It sometimes feels as if, for Gary Barlow, writing songs is a sort of invol­un­tary action, like pop Tourette's, or that thing you sometimes read about in doctor's surgery magazines where women have spon­tan­eous orgasms forty times a day. It must be quite dis­tress­ing for poor Gary — he'll be in a shop, or perhaps at a polite lunch meeting, or waiting for a bus, then BANG! He will literally SHIT OUT a hit song. BANG! There's another one. BANG!
» There are lots of ballads on the new The Saturdays album. (Entertainmentwise) None appear to be written by Gary Barlow.
» One Direction have revealed they'll be at Lakeside shopping centre on September 15 if you fancy meeting up. (Thurrock Gazette)
» This is a bizarre 'news' article about how both Lady Gaga and Jessie J love their sofas. (County Times)
» You know that thing where you can't find a bit of a paper so you write stuff on your hand? Taylor Swift got a bit carried away. (Daily Mail)
» Adele would quite like children of the male variety. (Ninemsn)
» Remember for the future — Madonna "loathes hydrangeas." (AOL Celebrity UK)
» Demi Lovato is up for a col­lab­or­a­tion if you are Adam Levine. (Twitter)
» And finally, Oritse thinks Vida (who he happens to manage) are the girl band we've all been waiting for since the Spice Girls. (Chronicle Live) Er, it looks like someone's forgotten about Belle Amie.
THAT WAS some of THE NEWS.